Hello All
Friday December 14th was my staff Christmas party, and I have to say I had a 'jolly' good time, filled with lots of laughs and drunken behaviour
(not moi lol)
. Anyway I was panicking what I could wear because to be honest what is in the shops at the moment is incredibly drab and boring, and I wanted something that would give the WOW factor and would be different from everyone else. So I thought I would wear a dress I had worn last year to a summer ball; I had only worn the dress once, and I was itching to wear it again. Being December the weather is hardly warm and I was worrying that I would freeze, but to be honest, I was 'roasting'! The heavy jersey material kept me incredibly warm and I didn't even need a coat in the end. Anyway . . I thought I would blog my dress as I have had a few requests to blog my outfit so here goes . . .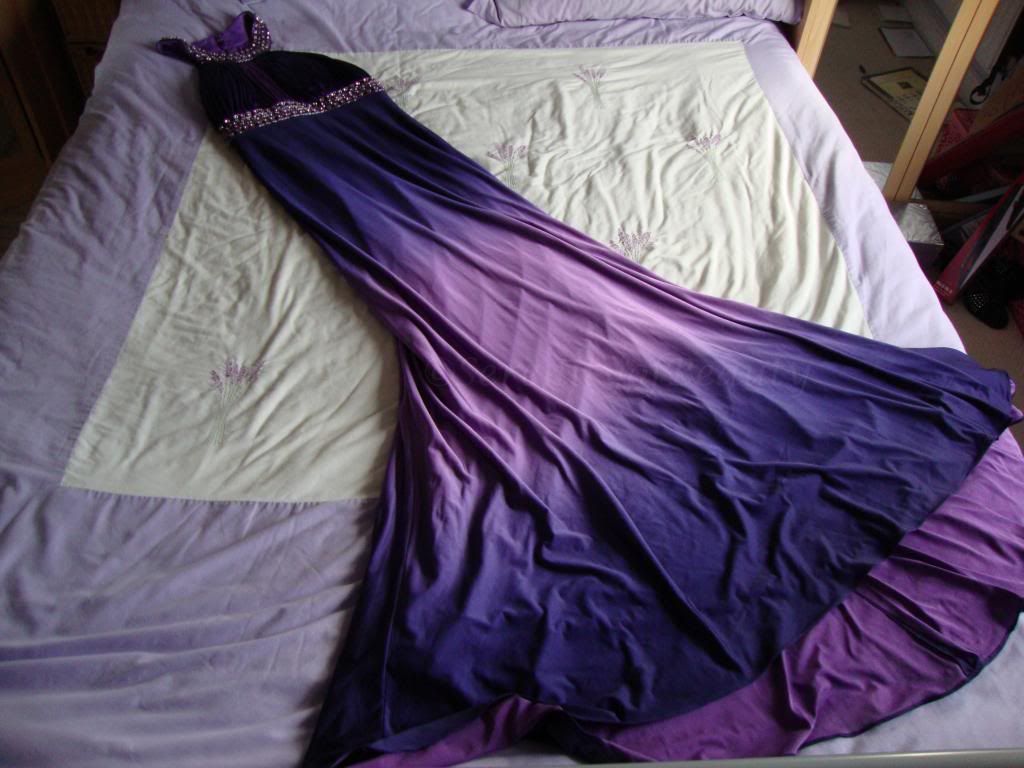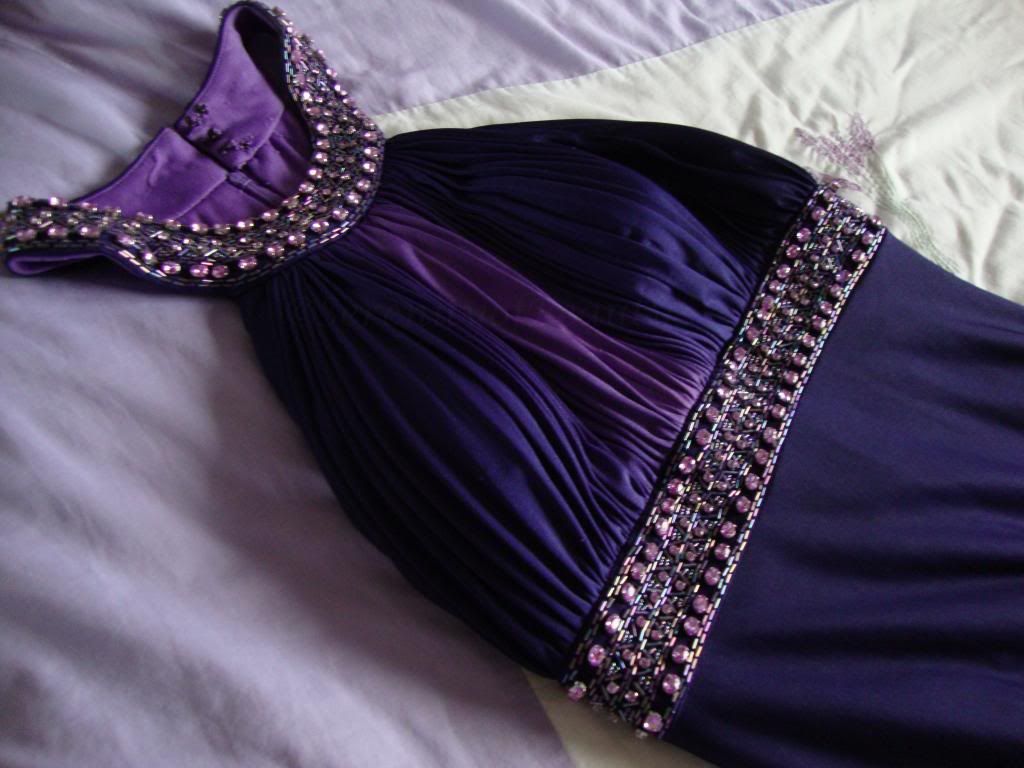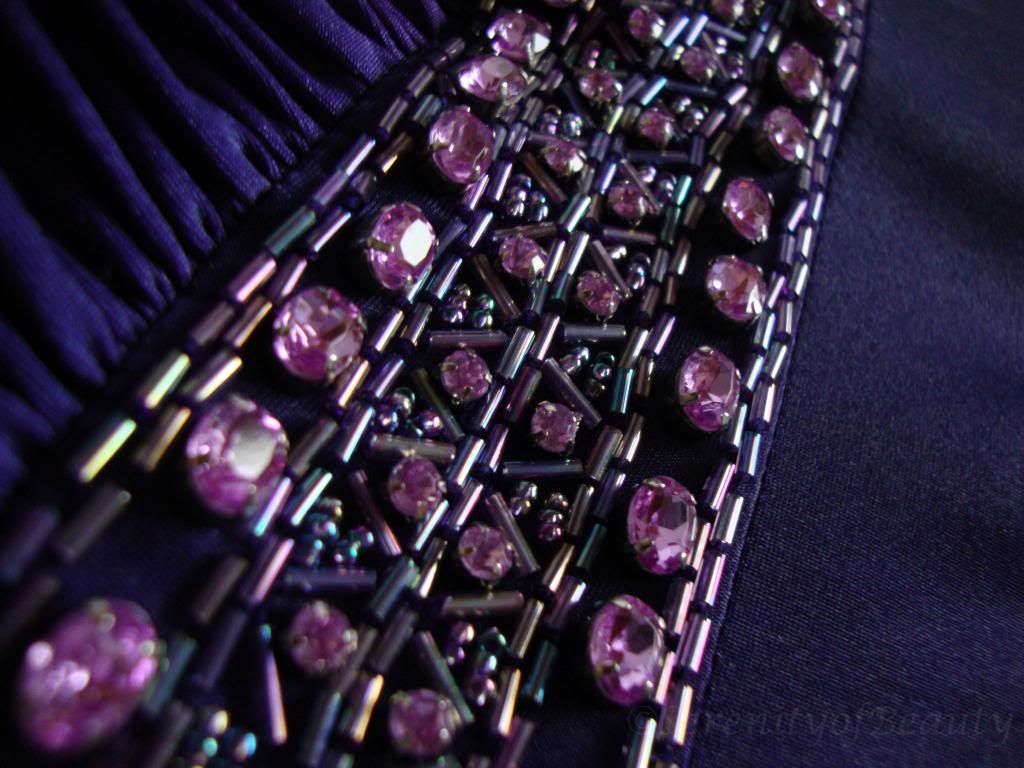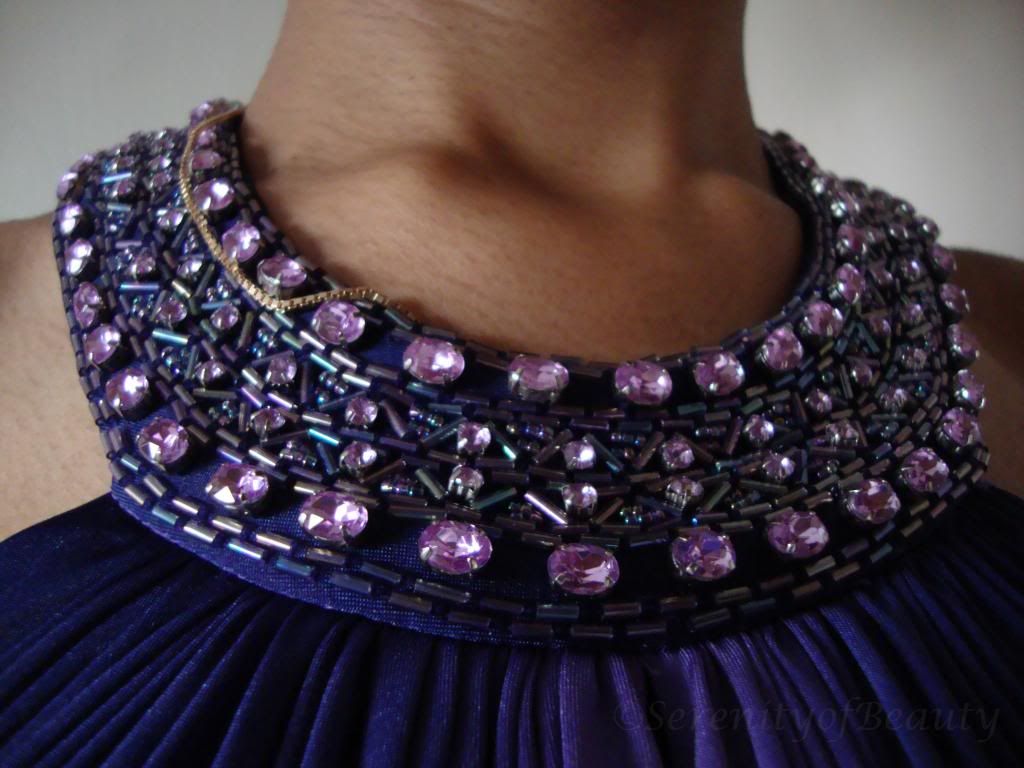 (Ooopsie, my necklace decided to make an appearance lol)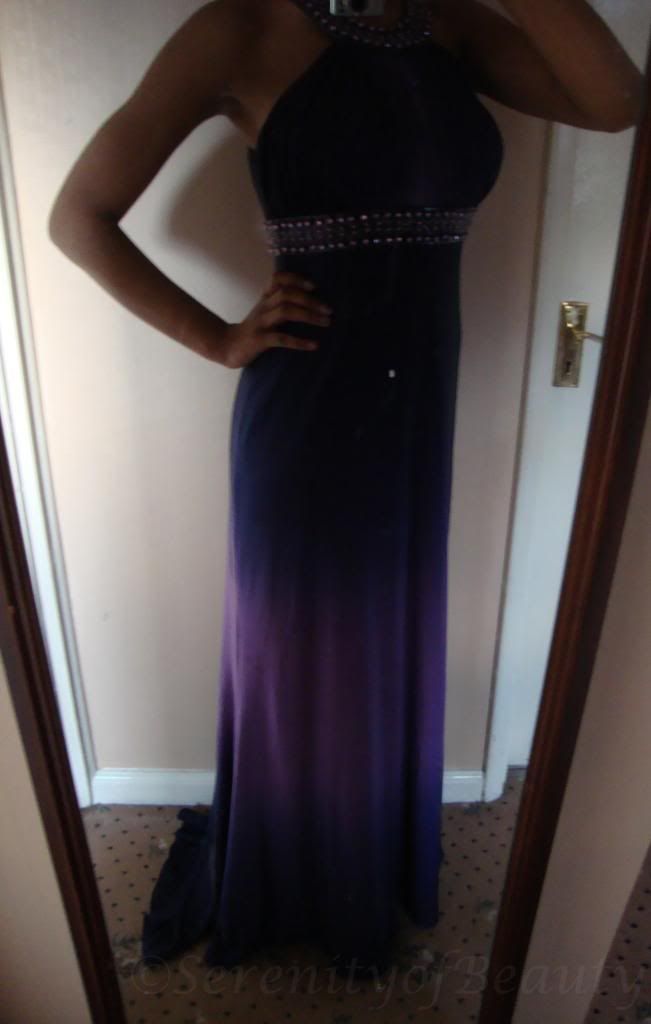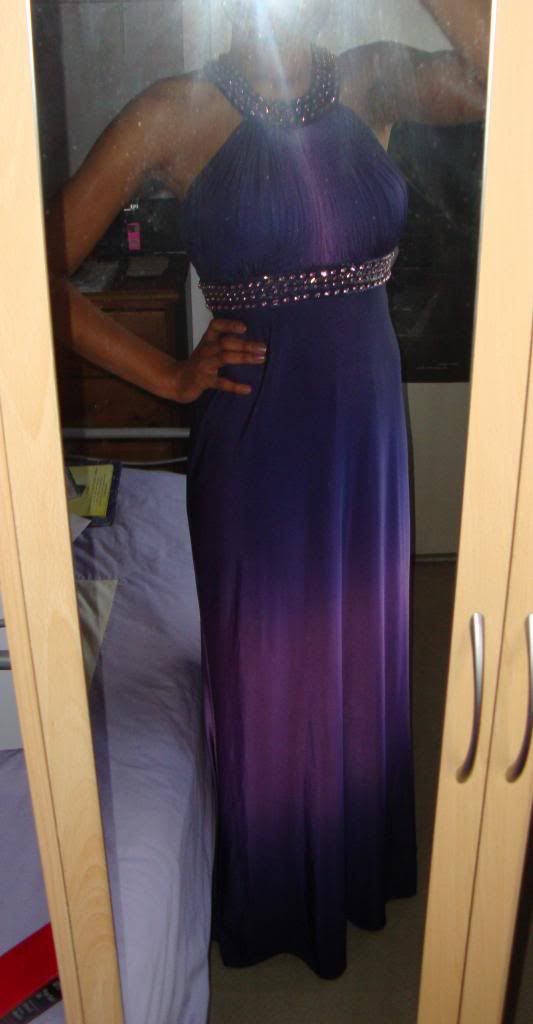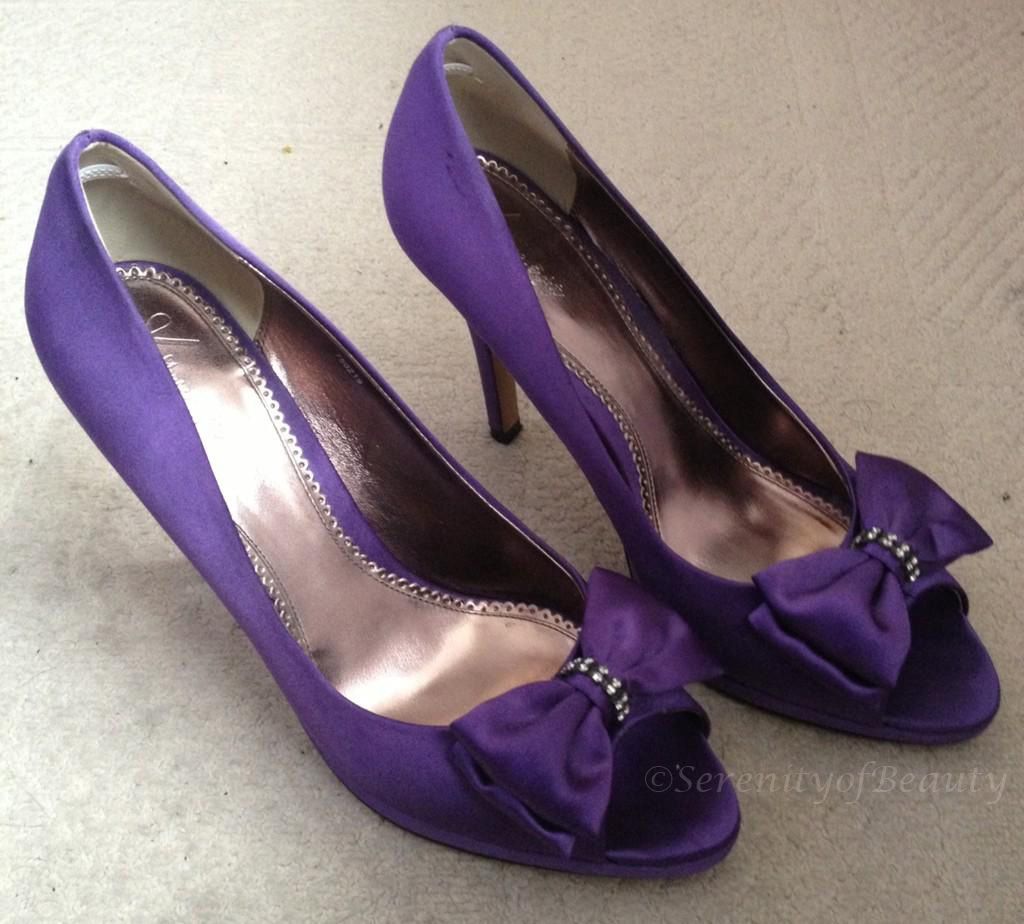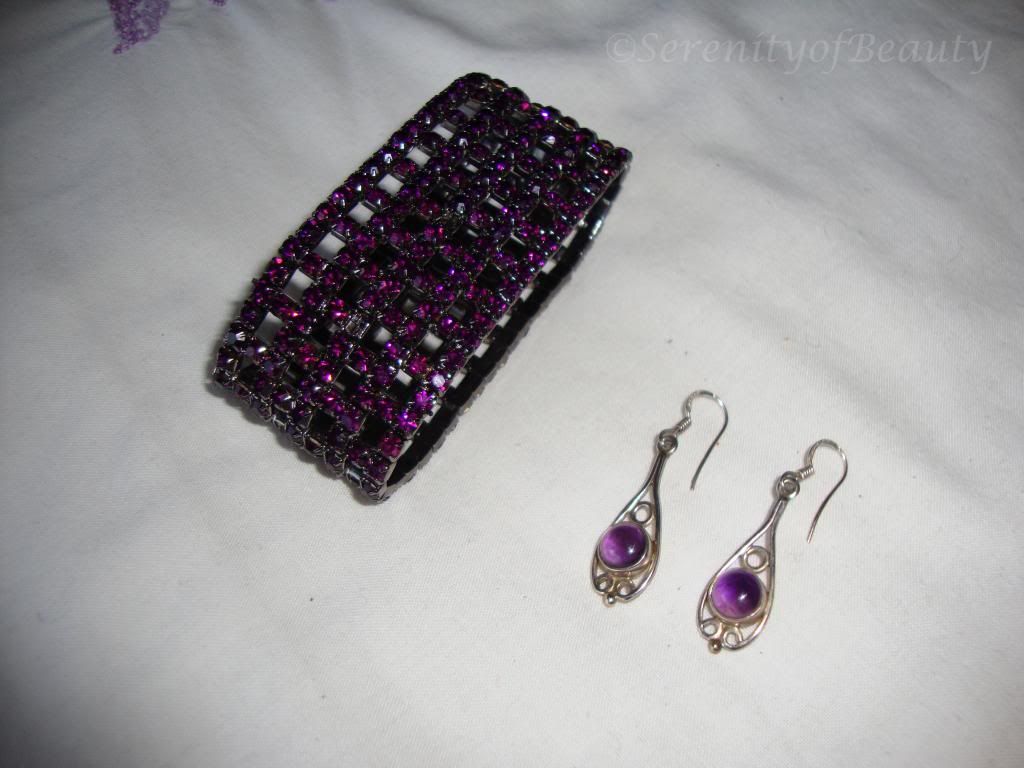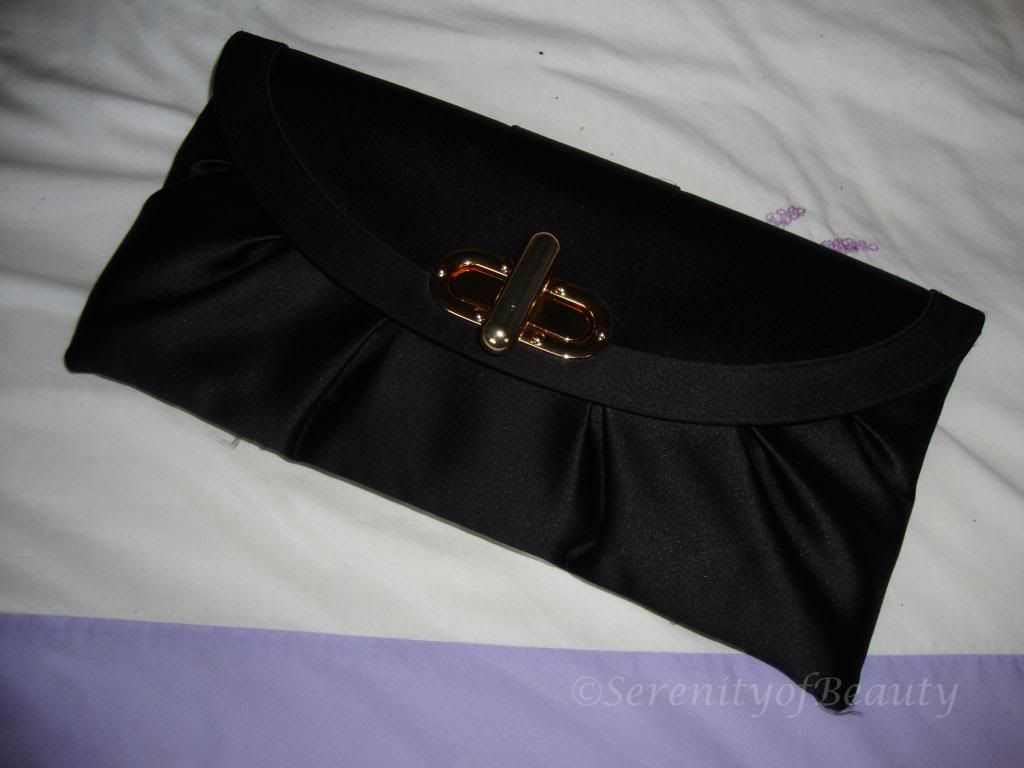 Dress - JS Collection (House of Fraser)
Shoes - Phase Eight 'Clara Peep'
Handbag - Star by Julie Macdonald (Debenhams)
Earrings - don't know, my mum gave them to me, along with the braclet
Makeup
Foundation - Keromask Camoflague 'Medium 13'
MAC Mineralise Skin Finish 'Deep Dark'
Blush - Illamasqua Cream Blusher 'Betray'
Mascara - Illamasqua Lengthening 'Nocturnal' and FashionistA 'The Double Collection' (used Step 2)
Lipstick - MAC 'Sheer Plum'
Lipgloss - Missguided Lipsplash 'Missled'
Fragrance - Chanel 'Coco Mademoiselle'
Hope you enjoyed this blog post.