Cher Lloyd, who found fame on the UK X Factor, has launched her own fragrance, which she describes as ''
embodying my unique personality
''. The diamond shape Cher specifically chose because it is an iconic symbol for us all to remember that no matter what others may say, we are all special! Cher also loves the vanilla scent, and wanted to incorporate that into her own fragrance as it reminds everyone to be strong and confident.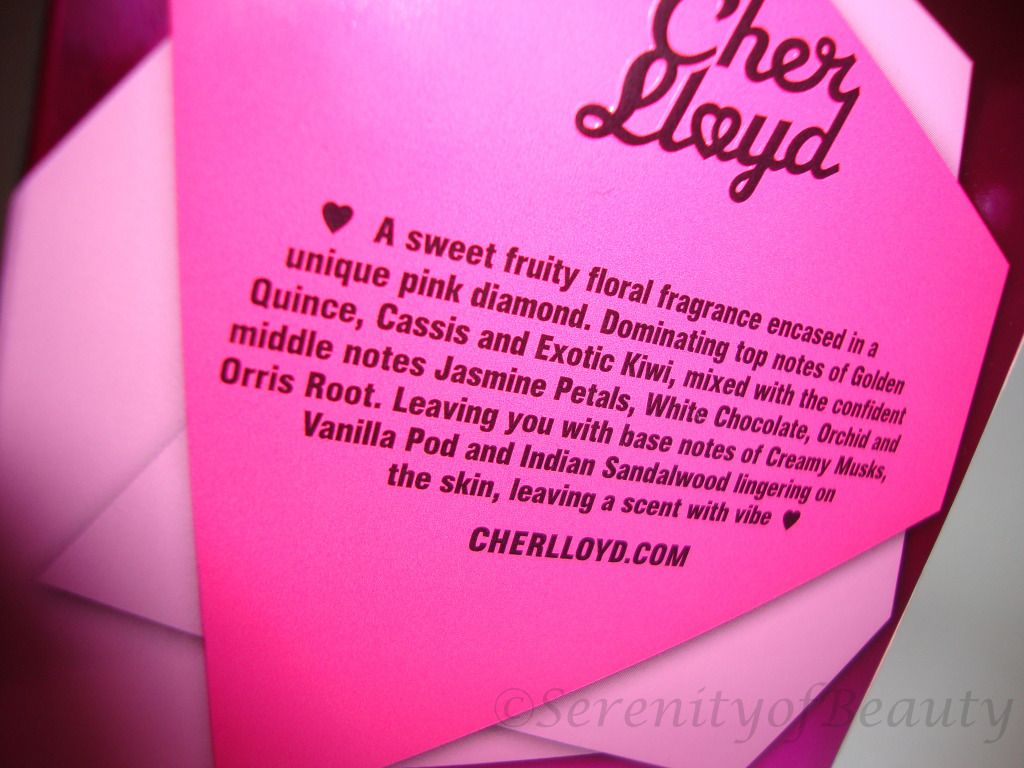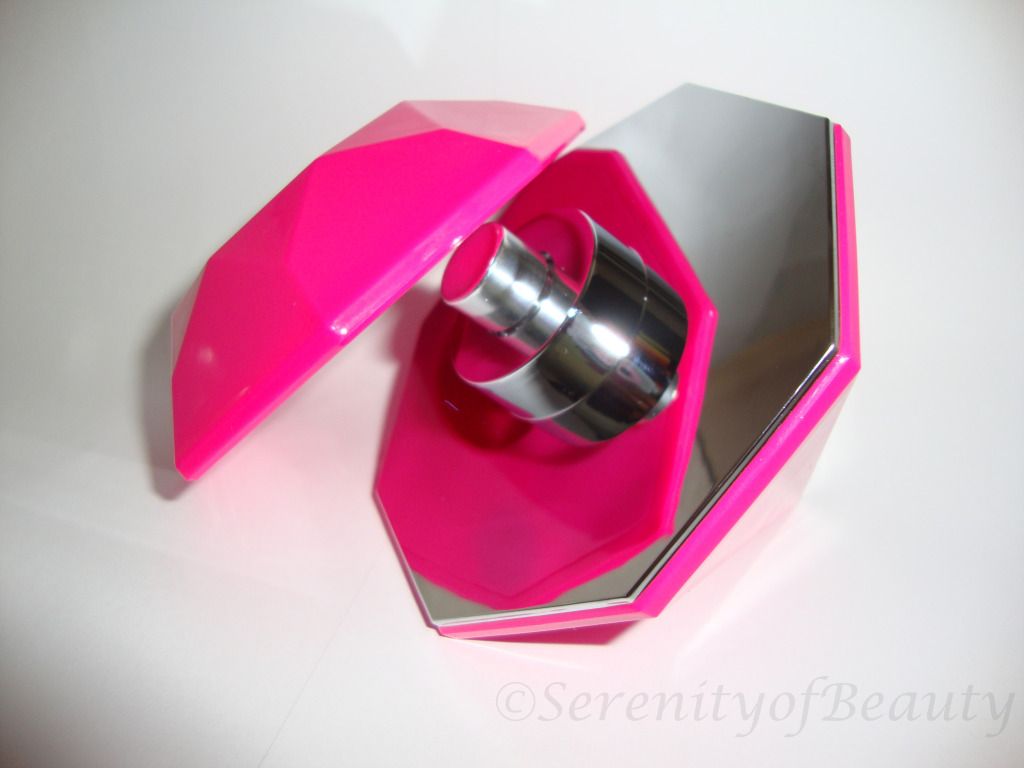 If I am brutally honest I don't like this fragrance. I find it far too sickly, strong for my liking, and it's very similar to that of Britney Spears 'Fantasy' which smells exactly the same, but this one is a lot less intense. I find the diamond shape very awkward to grasp and quite bulky, meaning it wouldn't be very good taking away with you on holidays and etc. That aside, the bright pink colour is a little 'woah' but it is very catching on the eye, and would immediately catch my attention in a perfume store. I did notice that the top part (silver) and lid of the perfume are magnetic which I think is a very good idea; stops you losing perfume tops. I do feel that this fragrance will definitely be a 'hit' with the teens, as its girly and covered from packaging to bottle in bright pink.
Cher Lloyd's fragrance* RRP 30ml £15.00, or 50ml £20.00 and is available from The Fragrance Shop, The Perfume Shop, Boots or Semichem.
What do you think? Are you a fan of Cher Lloyds new fragrance, or are you not so keen? Would love to hear your thoughts.